In fact, I'm sort of hooked. O.o
Anyways, because I'm cheap like all whoa, I cross-stitched my mom's mother's day gift.
She's a big fan of Pirates of the Carribean.
Again, sorry for the crappy quality. My camera sucks. D< D< D< So do half-stitches, to which I said "Oh hell
no
" after I attempted the first one. I thought that that'd mess up the design, but it didn't. :D Yaaay failure averted! Pity you can't really see it. :(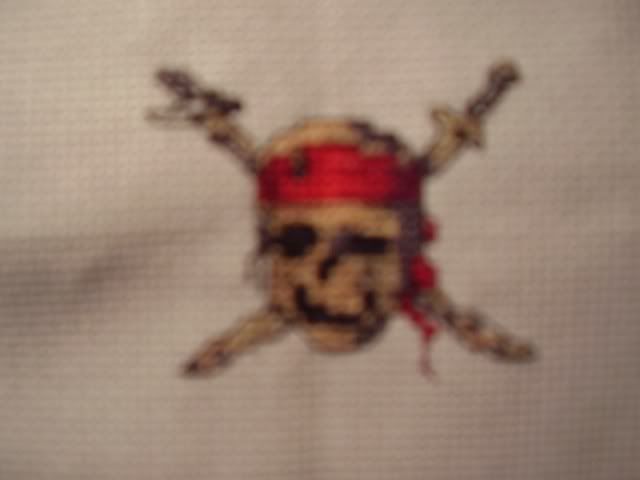 A few years ago, I tried and failed miserably at cross-stitching. Within the past couple of months, though, I picked it up again and I haven't been -as- bad.
Current Mood:

cold

Current Music:

The White Stripes-- Expecting